Posted: Sunday, September 22, 2013 10:13 AM
---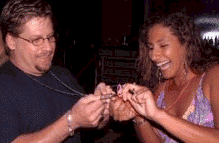 It's BACK! The amazing INTERACTIVE Social Event you have been hearing about! It is THE Ultimate Icebreaker Party™. Come on out and join LockAndKeyEVENTS.com, the world's largest organizer of Lock and Key Parties and grab a cocktail and get ready to Unlock Your Possibilities™!
SUGGESTED AGES: 35-59

HOW IT WORKS
Women get locks, guys get the keys
Your goal is to match the right lock with the right key
Do it and get a ticket for the prize drawing, more tickets = more chances!
You then get a new lock or key and go back into the fray to repeat the process
Throughout your quest you'll meet 100 or more people of the opposite sex all in 1 night! How cool is that?

WHERE: Santa Barbara Polo & Racquet Club
WHEN: Sunday, Setp 22nd, Check-in begins at 12:00 AM, Party starts at 12:30 PM, ends at 3:00 PM.
ADDRESS: 3300 Via Real, Carpinteria, CA 93013
LOCATION PHONE #: (805) 684-6683
LOCATION WEBSITE: Santa Barbara Polo & Racquet Club
HOW MUCH: $22 to Prepay w/ Promo Code BACKPAGE, PAY AT DOOR: $22 w/ RSVP, $32 w/o RSVP.
INCLUDES: 1 FREE Well Drink for each guest! Free admission into Santa Barbara Polo & Racquet Club (no additional cover to stay afterwards and watch the Polo Match!), great prizes, and the opportunity to massively mix, mingle, make new friends, and who knows what else!

http://www.LockAndKeyEVENTS.com/SB


Co-Sponsored by:



** OUR PARTIES WERE FEATURED IN THE FEBRUARY 2007 ISSUE OF ESSENCE MAGAZINE, IN THE BALTIMORE CITY PAPER, AND ON CNN.com! **



PRIZES YOU CAN WIN ON SEPT 22ND!!
Every time you unlock, you can win prizes such as:
One $50 CASH Prize!
One (1) - 60-minute Massage at  Evolutions Medical & Day Spa ($120 value)
One - pair of custom-molded Otojoy Concert earplugs (our best-selling product!) from  Otojoy The earplug of choice for DJs, concert attendees, music teachers, flight attendants, & bartenders. Otojoy Concert plugs fit comfortably in your ear canals, & come in a transparent color. Know what`s the coolest part of owning a pair of Otojoy Concert earplugs? You can actually hear voices & music accurately while essentially lowering the volume of background noises  ($160 value)
One - Gift Certificate (Good for 8 sessions to fitness trainer/nutritionist Heather Bond`s Evolutionary Fitness Circuit Groups) from  Evolutionary Fitness ($160 value) You will have a full body composition analysis at the start of group and will be given nutritional guidance on top of the 2 days a week of training Gratuity is not included. (Expires 6/30/13 - MUST start group by this date)
One - 60 minute Anti-Aging Alpha-Beta Facial plus a NuFace Microcurrent Treatment (donated by Andra) from  Skin Dance Spa ($140 value) Developed by Dr. Dennis Gross, a leading dermatologist, this medical-grade peel consisting of Alpha and Beta Hydroxy acids strengthens collagen, diminishes large pores and fine lines and restores vibrancy. Also treats breakout & dark spots. The NuFace Microcurrent treatment exercises the facial muscles and acts like a Pilates session for your skin! Gratuity is not included. (Expires 9/30/13)
Two - Jurlique Spa Facials (donated by Gretchen and Helina) from  Skin Dance Spa ($105 Value each) Jurlique products complement one another to relax your mind and senses. This skin-pampering 60 minute facial includes exfoliation, personalized treatment and custom mask application, followed by a stress-reducing face, neck and shoulder massage Gratuity is not included. (Expires 9/30/13)
One (1) - Blowout Service at  Carlyle Salon which includes Shampoo, Blowout, & Curls if desired  ($65 value)
One - dozen Mixed Truffles (tequila infused, mint, orange, lavender, etc...) from Art of Integration ($22 value)
One - $50 Gift Certificate from Cielito Restaurant
With Chef Ramon Velazquez, Cielito introduces Santa Barbara to authentic regional Mexican cuisine and South American flavors at their finest. Emphasizing fresh seafood and seasonal offerings, excludes liquor.     (Expires 12/30/12)
$100 worth of Hair Services from  Tamara Peace, Hair Stylist at Planet Beauty 30 years in the biz, Tamara loves doing "Updo's" and excels in all hair types. She is a color specialist and can make your hair look like you're a natural bleach blond, a racy red-head, or a sophisticated brunette     (Expires 2/8/14 - Does not have to be used in one session)
One Spa Basket (which includes a kissably soft lip treatment for him and her, refreshing gel for him, pedicure set and colorful finish for her) from  Nelli Thart, Mary Kay Consultant ($80 value)
3 - copies of  Business Black Belt by Burke Franklin ($50 value each)
Business Black Belt shares everything Burke learned from 30 years of personal development workshops to building a successful business
2 - copies of  The Karma Chow Ultimate Cookbook by Melissa Costello ($25 value each)
Melissa is a Nutritional Educator and Wellness Coach (NHI & Spencer Institute). Melissa works one on one with clients teaching them how to live a happier, healthier life through a plant-based, whole foods diet. She is the creator of The Vital Life 30-Day Food Based Cleanse, which has become popular among celebs in Hollywood as well as hundreds worldwide.
One - $15 Gift Certificate from  Nelli Thart, Mary Kay Consultant
One - pair of dangling Sterling Silver Earrings with Amber Beads from  Calla Gold Jewelry ($45 value) Calla Gold is the designer at Calla Gold Jewelry here in Santa Barbara. She'll design it, fix it or find that perfect piece of jewelry for you!
Two - $25 Gift Certificates (Good towards dining) from  The Palace Grill Come and sing "What a Wonderful World" with the fine staff of the Palace Grill (There are no restrictions or expiration date)
Two - "Greens Bouquets", courtesy of  Chapala Gardens ($50 value)
Examples of what to expect in your bouquet: Kale, Chard, Arugula, Parsley, Cilantro, Mixed Greens, Bok Choi, Lettuce (multiple varieties), and Spinach!
1000 Business Cards with Artwork (at no additional cost), provided by  Horizontal Light Productions ($45 value) or the lucky winner can provide their own artwork! These cards will be printed in color, front and back on a standard sized 3.5" x 2" Business Card
Personal Consultation with  Image & Design Consultant Valerie Burns ($150 value)
You have less than 10 seconds to make a first impression...make it count! Do you have the WOW factor!? Put your best foot forward for your potential mate. Experience the enhanced feelings of empowerment and confidence that your own personal, individualized makeover can bring you.
*What Not To Wear In Your Closet
*Personal Shopping
*Head-To-Toe Makeover
Expires 2/8/14
4-hour Self Defense Workshop from  Santa Barbara Women's Self Defense ($100 Value)
(Teri Coffee McDuffie is the Founder, Owner and Safety Consultant of Santa Barbara Women's Self Defense and has been providing effective, realistic and easy to do Self Defense to women, young ladies, children (and men too) for over 24 years. This 4 hour program of Self Defense options and knowledge will help build feelings of confidence, capability and physical empowerment)     Expires 12/30/13
Enjoy a 1 hour session of Personal Organizing with expert organizer Laura Kenig of  Organize with Laura  Clearing out & de-cluttering can only enhance the dating process!
One - Custom Handmade Necklace from   "A Blonde and Her Bag" Collection by Kaylin Fox
1 - "iPhone Walking Tour" with  Nancy Barasch Photography ($30 value)
Want to learn how to use your iPhone camera and other photo apps? Nancy will take small groups in and around Santa Barbara where you can discover new places and learn to be more comfortable taking and editing your photos (Expires 6/30/13)
Two - fun "GOT HAPPY?" Summer T-shirts (1 large male & 1 medium female) from  Get Happy Zone
Complimentary Admissions into future Lock And Key Events
And more!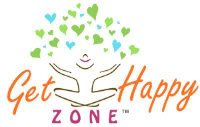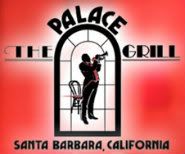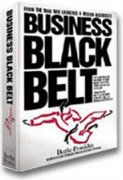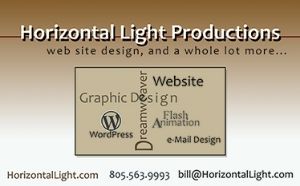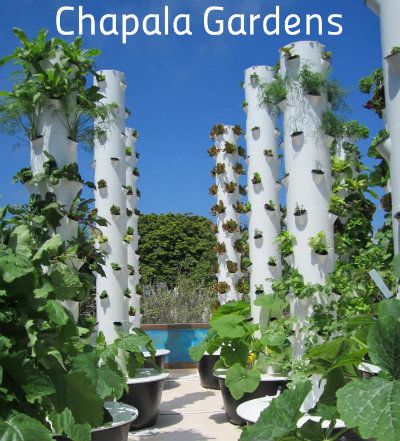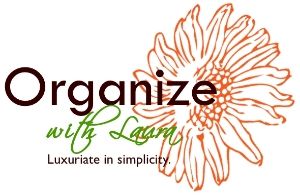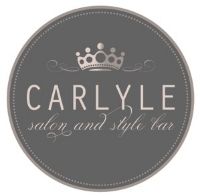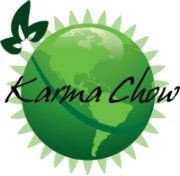 SAVE $5 by pre-paying online (or over the phone) using promo code BACKPAGE. If you have any questions contact Lisa, your Party Host at:
(805) 699-5650
or visit:
http://www.LockAndKeyEVENTS.com/SB
Unlock Your Possibilities
Fun Parties, Great Prizes & Quality Hardware!
(805) 699-5650
or TOLL FREE CUSTOMER SERVICE #: 877-565-3836 (877-LNK-EVENT)

Can't make it this time? Click Here to Join Our Mailing List!
3300 Via Real, 93013
google map
|
yahoo map
• Location: Carpinteria, CA, Santa Barbara

• Post ID: 3713637 santabarbara